La Française reinforces its Frankfurt-based team to accompany its development
La Française, an international asset management firm with close to €60 billion in assets under management (31/12/2016) and offices located throughout Europe, Asia and in the Unites States, continues to pursue its development strategy for Germany.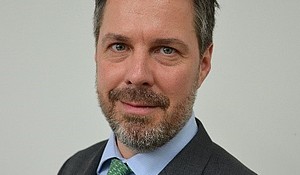 After a successful collaboration with accelerando associates for close to three years and in light of development perspectives in the local market, La Francaise has decided to further invest in its sales force and has appointed Kay SCHERF as Head of Sales - Securities for Germany. Indeed, international business development (excluding France) generated over 25% of 2016 inflows and there are considerable growth opportunities in the German market with notably La Française absolute return fixed income investment strategies.


"With twenty three years of experience in the asset management industry, occupying senior investor relations positions (addressing the wholesale and institutional segments) and as a portfolio manager specialized in the selection of Pan-European equities, Kay's knowledge of the German market will be crucial in achieving our development objectives." said Aurélie Fouilleron, Head of Sales for Germany.


Kay Scherf began his career in 1994 with J.P. Morgan Investment Management as an equity trader. Thereafter, he occupied various positions within the portfolio management team, both in London and Frankfurt, before being promoted to Portfolio Manager – Equities in 2001. In 2006, he joined AXA Investment Managers as Senior Sales Manager for the banking segment. Kay was promoted to Director of Wholesale for AXA Investment Managers Deutschland in 2011. During his 10-year career with AXA Investment Managers, Kay acquired a solid experience in investor relations, covering a variety of client segments.