La Française, mandated by PFA for a French senior housing portfolio
La Française is pleased to announce the signing of a mandate with PFA, a leading Danish pension fund, for the acquisition and management of a senior housing portfolio. The mandate will be launched with an initial equity investment of €100 million and have a geographic focus on France.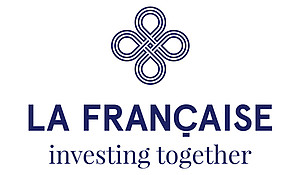 PFA has seized the opportunity to invest in an asset class where demand currently exceeds supply; the available stock of senior housing in France is only able to accommodate a small percentage of the population aged of 75 years and older, a growing and solvent segment. PFA has found in La Française a partner of choice to deploy their senior housing real estate strategy. La Française has a longstanding expertise in the senior housing market with already over €330M assets under management through a separately managed account and commingled fund, representing 18 senior housing facilities.
The properties of the senior housing portfolio will be acquired as forward purchases (VEFA) and will initially be sourced across France.
"We are pleased to invest in a strategic asset class, that offers the advantage of residential properties with an attractive risk-return profile and a strong societal impact. We are pleased to work with such an experienced investor as La Francaise to deploy our long-term real estate approach," says Michael Bruhn, Managing Director of PFA.
"This partnership with a major institutional player (PFA), enables La Française to accelerate its strategic positioning in senior housing, a sector on the rise, that not only satisfies a structural societal demand, but that is also in line with the group's sustainable investment approach," declared Marc Bertrand, Chairman of La Française Real Estate Managers.
Download the press release