La Française Investment Solutions adds to Quantitative Research and Development Team
$6.4 billion asset manager La Française Investment Solutions ("LFIS") announces the hire of a senior quantitative analyst, part of a broader recruitment drive to cement LFIS' existing quantitative asset management capabilities and position the firm for further growth.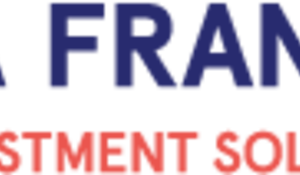 Christian Naumovic has joined the LFIS Quantitative Research and Development team as a senior quantitative analyst. An additional hire is planned in the coming months, which will bring the team to five professionals.


Christian's career includes many years of experience as a quantitative analyst, most recently with Thomson Reuters and previously with Deutsche Bank and Natixis Asset Management. Christian's hire is expected to accelerate enhancements to LFIS' screening, portfolio construction and portfolio optimization models. His work will support LFIS' range of alternative and dedicated funds, including flagship credit and premia strategies. Christian will be based at LFIS' headquarters Paris and report to the Head of Quantitative Research and Development, Guillaume Garchery.
Sofiene Haj-Taieb, CIO of LFIS commented: "A quantitative approach is an essential part of our DNA at LFIS. We are market-neutral, screening and analyzing the range of instruments and asset classes to find authentic opportunities to secure absolute returns. Our investment and risk management processes are similarly quantitatively-driven, offering our clients a consistent and repeatable roadmap for performance. Christian's hire significantly strengthens our capacity to provide specialist quantitative capabilities across all areas of our business as we continue our expansion."
To download the press release, please click here