La Française Group strengthens its presence in Germany with the acquisition of Veritas Group
La Française is pleased to announce the acquisition of Veritas Investment GmbH and Veritas Institutional GmbH, respectively based in Frankfurt and Hamburg. The acquisition is subject to the approval of the relevant supervisory authorities and to the fulfilment of other conditions that are standard for such transactions.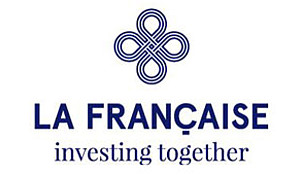 Veritas Group has been operating successfully in the German market since 1991, initially from Frankfurt and more recently from Hamburg. The group has more than €7 bn in assets under management and, as an asset management boutique, focusses on portfolio management with innovative risk management for institutional and retail investors.
The acquisition of both German companies is another logical step in the French asset manager's international development plans and underscores the strategic importance of the German market for La Française Group. Indeed, La Française will become a significant local player in Germany, with €8 bn in assets under management and forty-eight professionals operating out of 2 main locations (Hamburg and Frankfurt).
Within continental Europe and in addition to its Paris headquarters, La Française now has two additional asset management centers (Hamburg & Frankfurt) that cover securities and real estate, thus enabling the group to significantly strengthen its international distribution platform.
This acquisition will enable La Française Group to achieve 2 of its 2020 Medium Term Plan objectives: assets under management will grow well beyond € 70 bn, and more than 25% of assets will come from international investors.
"This acquisition is the conclusion of an eighteen month search for an appropriate local partner. In our development strategy, Germany was identified early on as a priority and this acquisition strengthens our positioning as a local player covering both securities and real estate. Veritas is recognized for its Risk@Work method in Germany and its quantitative multi-asset investment management approach which complement well our asset management expertise." says Patrick Rivière, Managing Director of La Française Group.
"In La Française Group, we have found the ideal partner with whom we can grow together in our local market and internationally, and that values our investment expertise and profound market knowledge. As part of Credit Mutuel Nord Europe, La Française offers us the best conditions in which to expand our business even further," says Dr. Dirk Rogowski, Managing Director of Veritas Investment GmbH and Veritas Institutional GmbH, emphasising the significance of the merger.
Dowload the press release