La Française & GPR launch new sustainable global real estate index
Pensions, other institutional investors as well as private banking clients are more and more integrating sustainability factors into their investment strategies. With one of the highest carbon footprints, the real estate sector is naturally the first place to look in order to curb climate change; and investors, increasingly aware of their responsibility, are embracing this challenge.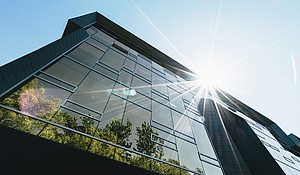 In this context, Global Property Research (GPR), a service provider for leading financial institutions, specializing in customized property indices, and real estate expert La Française are pleased to announce the launch of a new sustainable global real estate index designed for institutional investors: GPR IPCM LFFS Sustainable GRES Index, which will set new standards in terms of sustainability in the listed real estate sector.
La Française member companies, Inflection Point Capital Management UK Ltd. (IPCM) and La Française Forum Securities (LFFS), together with GPR will collaborate on the creation and maintenance of this new index consisting of up to 150 global sustainable real estate securities, selected based on their real estate activities, ESG performance and market capitalization. GPR compiles and administers the Index.