La Française at Mondoinvestor Fund Forum Selector, February 21, 2018
Jérémie Boudinet, Credit Fund Manager at La Française, will be present at Mondoinvestor's Fund Forum Selector event this February 21st, in Milan.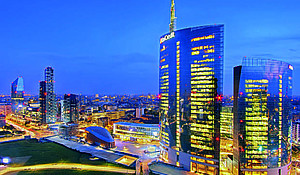 In front of an audience of fund selectors, Jérémie will shed light on a critical question: Is there still juice in subordinated debt? Subordinated debt asset classes feature double digit returns in 2017, but their yields are now much lower than one year ago. Is there still potential on the asset classes? What are the risks and opportunities in the months to come?


Forum Fund Selector
February21, 2018
Four Seasons Hotel -Milan