Investing Wisely
Investors consider a range of issues that may drive their performance: asset class selection, style allocation and manager and/or security selection among others. However, many investors may not realize a significant driver of their performance may be related to their own decision making about when to buy and sell, particularly in investments that may have the most upside potential.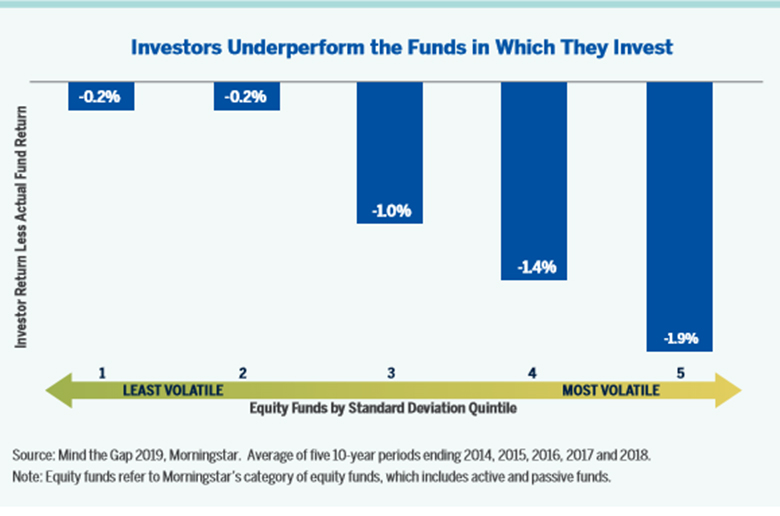 The chart above shows the amount investors have underperformed equity funds over a decade because of poor timing, segmented by the volatility of the underlying funds. While investors only modestly underperformed less volatile funds, they dramatically underperformed more volatile funds. The takeaway is that when investors make buy and sell mistakes with their investments, they may suffer greater losses because of greater volatility.
One reason investors may have historically underperformed the actual asset classes, funds or securities in which they invest is bad timing decisions. Investors may buy too high and sell too low, often missing out on the upside potential of their securities.
Fortunately, there are methods for mitigating behavioral biases and making better decisions.
Download Alger On The Money