Innovation First
What should investors prioritize when evaluating equity investments? Election results? Fed policy? Trade wars? There is reason to believe that analyzing which companies are most innovative may be a winning investment strategy.
Innovative Companies Have Consistently Performed Well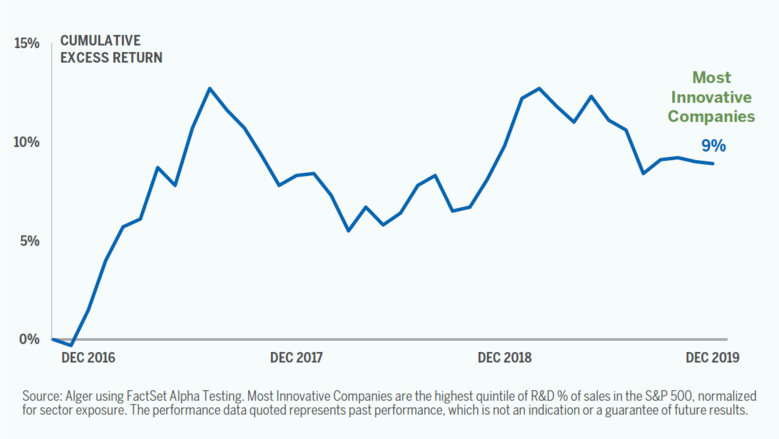 Data has indicated that innovation is accelerating across many areas of the economy. As a result, new products and services are diffusing through society faster, disrupting businesses at a greater pace. Companies investing the most into research and development have been outperforming.
Domestically focused companies that should have benefitted from trade barriers and the corporate tax rate reduction have actually underperformed.
In the long run, investing in innovation can triumph over short-term policy decisions. History shows that there were areas of innovation and growth throughout recessions, depressions and panics over the past 150 years (see Alger on the Money "The Resilience of Innovation").
Investors may want to consider secular growth companies irrespective of exogenous factors.
Download Alger on The Money