Information on Disclosure Regulation - article 6
We are writing to you with regard to the application, on 10 March 2021, of Regulation (EU) 2019/2088, known as the "Disclosure Regulation" or "SFDR" adopted by the European Parliament and the Council of the European Union on 27 November 2019, relating to the publication of information on sustainability‐related disclosures in the financial services sector.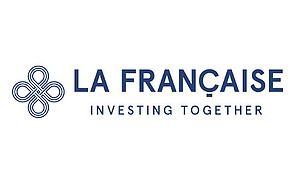 It concerns the following products: LA FRANCAISE MULTI-ASSET INCOME,LA FRANCAISE PROTECTAUX,LA FRANÇAISE RENDEMENT EMERGENT 2023,LA FRANCAISE RENDEMENT GLOBAL 2022,LA FRANCAISE ALLOCATION, LA FRANCAISE GLOBAL COCO,LA FRANCAISE GLOBAL FLOATING RATES,LA FRANCAISE RENDEMENT GLOBAL 2025,LA FRANCAISE ,RENDEMENT GLOBAL 2028 PLUS,LA FRANCAISE RENDEMENT GLOBAL 2028
The Disclosure Regulation imposes new reporting obligations on financial actors, inspired by Article 173 of the French energy transition law of 2015 and establishes harmonised rules at European Union level in terms of transparency and communication of non-financial information.

This regulation requires financial actors to establish:
- the manner in which sustainability risks are integrated into their investment decisions;
- the possible adverse impacts of their products and how they are assessed;
- the characteristics of the financial products that they present as sustainable.
La Française Asset Management, in its capacity as a management company, is bound by the Disclosure Regulation.

The application of this regulation entails the classification of the funds managed by La Française Asset Management into one of the three categories detailed below:
Article 8: concerns products that promote, among other characteristics, environmental and/or social characteristics, or a combination of those characteristics, provided that the companies in which the investments are made apply good governance practices;
Article 9: concerns financial products that pursue a sustainable investment objective;
Article 6: concerns financial products that do not promote environmental and/or social characteristics and which do not have a sustainable investment objective and do not meet the definition of Articles 8 and 9.
Regardless of the classification chosen, the pre-contractual documentation of the funds must include a description of the sustainability risks, or explain in a clear and concise manner why their application to the fund is not relevant.

Sustainability risks are defined as follows: environmental, social or governance event or situation which, if it occurs, could potentially or effectively have a material adverse effect on the value of the investment of the financial product.

The management company has identified and actively manages the following sustainability risks to reassure you that their occurrence, and the financial impact should these risks arise, is limited.
The management company identifies these risks around three main families:
1. Physical risks linked to climate change
2. Transition risks linked to climate change
3. Risks linked to biodiversity

Having taken into account the management process implemented in your fund, we would like to inform you that the classification applicable to your fund, as adopted by the management company, is as follows: Article 6.

Therefore, as of 10 March 2021, your fund is managed using an investment process that incorporates ESG factors, but does not promote ESG characteristics, and has no specific sustainable investment objective.
More information on the inclusion of ESG (environmental, social and governance quality) criteria in the investment policy applied by the management company, the charter on sustainable investment, the climate and responsible investment strategy report, the engagement and exclusion policy can be found at the following address: https://www.la-francaise.com/fr/nous-connaitre/nos-expertises/linvestissement-durable