India's dawn of the digital payment era
This content is for professional investors only as defined by the MiFID.
by Aravindan Jegannathan, CFA, Senior Equity Analyst, JK Capital Management Ltd., a La Française group-member company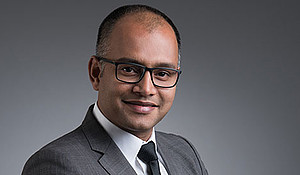 Over the past week "Paytm", India's third largest e-commerce payments platform announced its plans to go public later during this year with an expected listing date in November 2021 coinciding with Indian festival Diwali. Paytm established itself as a platform for online bill payments and mobile recharge in 2009. It introduced the mobile wallet in 2014. The IPO process is expected to start in late June or early July this year. As per market estimates, Paytm is looking at an estimated valuation of USD25-30bn and expects to raise ~USD2.5-3bn which could potentially make this deal the largest ever capital fund raising in the history of Indian equity markets.

The company raised USD1bn in November 2019 in its latest financing round led by T. Rowe Price valuing the company at USD16bn. Paytm's IPO debut is expected to include a mix of new and already existing shares to meet the regulatory requirements. According to SEBI's regulations, 10% of the shares will have to be floated within two years while 25% will have to be within five years. Paytm's revenues rose by 1.3% to INR36,280mn (USD500mn) while its losses declined by 40% to INR29,420mn (USD405mn) in FY20.

As per research firm Bernstein's pre-IPO primer, Paytm's revenue base is expected to double to USD1bn by FY23 driven by strong growth in non-payments revenue which is expected to grow at 87% CAGR and contribute to 33% of revenues from current 20%. Paytm, a start-up based in Noida is currently backed by investors like Berkshire Hathaway, Softbank Group and Alibaba's Ant Group. Ant Group is the largest investor in Paytm with a 40% stake.

As per RedSeer Consulting, a major Private Equity, Internet and Growth Focused advisory based in India, digital payments are expected to grow by 3x from INR2,162tn (USD30tn) in FY20 to INR7,092tn (USD97tn) in FY2025. Within digital payments, mobile payments that currently account for 1% of digital payments at INR25tn (USD34bn) are expected to reach 3.5% of digital payments or INR250tn (USD3.5tn) by FY2025. The total mobile payment users who currently stand at about 160 million are expected to reach to around 800 million users over this period which is expected to create a strong growth opportunity for payment platforms in India. Digital and mobile payments in India have been growing alongside smartphone penetration which has risen from 2% in 2005 to 26% in 2015 and currently at 32% in 2020. This is expected to reach 36% by 2022.

We are closely watching the payments landscape in India and will evaluate the investment opportunity at the time of the IPO. We remain optimistic about the growth opportunities within this space while remaining watchful of the valuation and the competitive landscape. As per National Payments Corporation of India (NCPI) data as on February 2021, PhonePe (Walmart) processed 42.5% of all mobile payment transactions, while Google Pay processed 36.1%. Paytm is ranked number 3, accounting for a 14.8% market share, followed by Axis Bank App's at 2.8% market share and Amazon Pay at 1.9% market share. The NCPI has set out new guidelines for digital payment apps limiting their share in the overall volume of transactions at 30% in a bid to enforce parity in the country's fast-growing digital payments industry. The new rules, effective from the quarter beginning January 2021, also provide existing players with dominant market shares with a window of two years for compliance, in order to minimise friction for customers as per the regulatory body NCPI which is an umbrella organisation under the Reserve Bank of India.

Sources:

https://community.nasscom.in/communities/digital-transformation/fintech/india-digital-payments-2020-launching-the-first-adoption-index-time-is-now.html

https://www.businesstoday.in/current/corporate/paytm-raises-usd-1-billion-to-become-india-most-valued-startup-takes-valuation-to-usd-16-billion/story/390928.html

https://www.financialexpress.com/industry/digital-payments-market-in-india-likely-to-grow-3-folds-to-rs-7092-trillion-by-2025-report/2063132/

https://inc42.com/features/can-fintech-giant-paytm-give-india-its-biggest-ipo/

https://www.businesswire.com/news/home/20201110005992/en/2020-Indian-Mobile-Payments-Market-Analysis-5X-Growth-by-2025---ResearchAndMarkets.com
disclaimer

Informative Document for professional investors as defined by MIFID II. The information contained herein is issued by JK Capital Management Limited. It is provided for informational and educational purposes only and is not intended to serve as a forecast, research product or investment advice and should not be construed as such. The information and material provided herein do not in any case represent advice, an offer, a solicitation or a recommendation to invest in specific investments. To the best of its knowledge and belief, JK Capital Management Limited considers the information contained herein is accurate as at the date of publication. However, no warranty is given on the accuracy, adequacy or completeness of the information. Neither JK Capital Management Limited, nor its affiliates, directors and employees assumes any liabilities (including any third party liability) in respect of any errors or omissions on this report. The opinions expressed by the author are based on current market conditions and are subject to change without notice. These opinions may differ from those of other investment professionals. Under no circumstances should this information or any part of it be copied, reproduced or redistributed. Published by JK Capital Management Ltd. - a limited company - Rm 1101 Chinachem Tower, 34-37 Connaught Road Central - Hong Kong – company number AEP547 - regulated by the Securities and Futures Commission of Hong Kong.