How will the post Covid-19 world look like?
This commentary is intended for professional investors only within the meaning of MiFID II.
The 2019 YE stock market rally came to an abrupt halt only a few weeks into the year of the Rat when enthusiasm about a political and economic normalization was douched by the spread of a new corona virus: Covid-19 halted literally overnight first the Chinese economy and then the rest of the world.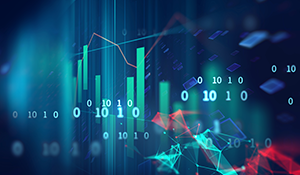 As we write, close to 3 billion people1 are under a stay at home order, over half a million have been officially tested positive2 and over 24,000 have died3. No vaccination or effective early stage drug are in sight. The stock market has reacted with the most abrupt selloff ever due to the depth, breadth and magnitude of the health crisis as well as the lack of visibility of its duration. The response of the Central Banks and governments has been as well unprecedented: literally unlimited means are put to work to support every single lever of the economies around the planet. Interest rates levels have been pushed even lower and have hence enhanced the long-term attractiveness of the equity market. Despite the severity of the crisis and the lack of visibility as to its duration, we believe to have identified some sectors which could benefit from the current meltdown and the post Covid-19 world.
The graph below illustrates the relative outperformance of sustainable companies during the downturn:
High-emitting companies underperform globally (excluding the energy sector)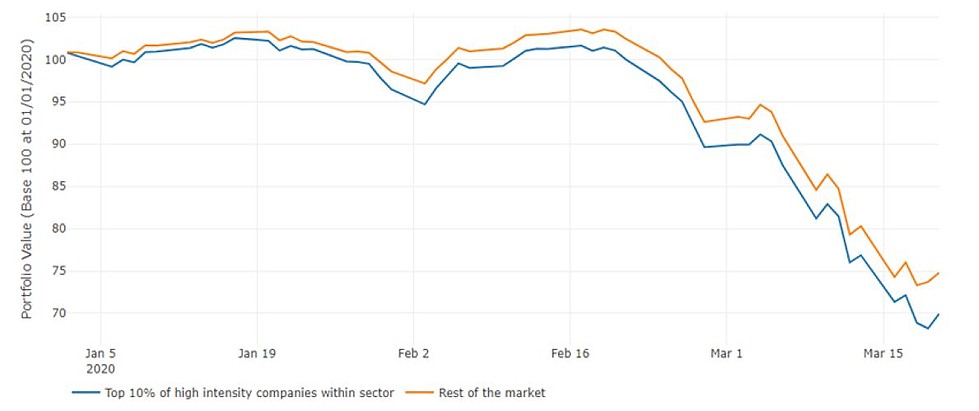 Source: Inflection Point by La Française. March 23rd, 2020. The Carbon Factor is defined as Carbon Intensity = Carbon Emissions Scope 1&2 in tCO2e divided by revenues in euros. Within each ICB super-sector we take the top 10% of carbon intensity and compare to the rest of the market. MSCI ACWI excluding oil & gas sector.
While we cannot be sure yet about the long-term performance impact of the crisis, this early finding is encouraging and corroborates our findings that sustainability and climate change consciousness play a significant role in influencing stock valuations.
Written on March 26 2020 by Nina Lagron, CFA, Head of Large Cap Equities
1Source: The New York Times, March 26,2020. 2Source: Forbes, March 26,2020. 3Source: BBC, March 27, 2020
Download the Market Update