High Yield Market Update
This content is for professional investors only as defined by the MiFID.
The past week was marked by a return of risk aversion due to the increase in COVID-19 contamination in Asia, and more specifically in India. However, macroeconomic data remained positive, notably unemployment figures in the US and PMIs in Europe.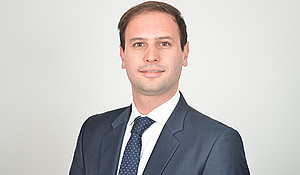 On the central bank front, the ECB unsurprisingly left its key rates unchanged and stressed that it remains ready to adjust its purchase programmes to prevent an unwarranted tightening of financial conditions. Against this backdrop, the major equity indices declined with the Euro Stoxx 50 and the S&P 500 posting declines of -0.5% and -0.1% respectively. Despite a slight spread widening (+2bps), the Global High Yield index posted a stable performance over the period.
disclaimer

THIS DOCUMENT IS INTENDED FOR PROFESSIONAL INVESTORS ONLY WITHIN THE MEANING OF MIFID II. It is provided for informational and educational purposes only and is not intended to serve as a forecast, research product or investment advice and should not be construed as such. It may not constitute investment advice or an offer, invitation or recommendation to invest in particular investments or to adopt any investment strategy. Past performance is not indicative of future performance. The opinions expressed by La Française Group are based on current market conditions and are subject to change without notice. These opinions may differ from those of other investment professionals. Published by La Française AM Finance Services, head office located at 128 boulevard Raspail, 75006 Paris, France, a company regulated by the Autorité de Contrôle Prudentiel et de Résolution (www.acpr.banque-france.fr) as an investment services provider, no. 18673 X, a subsidiary of La Française. La Française Asset Management was approved by the AMF (www.amf-france.org) under no. GP97076 on 1 July 1997.