German short yield keep going down despite an improving macroeconomic situation
More of the same: the rally in German 2Y bonds continues, even more than last week. Reasons?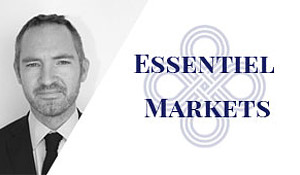 French elections of course, but also asset swap spreads widening due to central banks purchases. We have now extreme German bond yields that are completely disconnected from macroeconomic fundamentals:
Europe GDP is expected in Europe to reach 1.5%
Inflation in 2017 is expected at 1.5%
Leading indicators : Eurozone PMI at 56 (5 years high) ; Zew, IFO are robust, etc
Macro fundamentals improve, everything is going into the right direction, but German bonds rally nonetheless. On the other hand we must admit core inflation remains only at 0.9%, and there is some political risk but these things seem to be priced extremely dearly in German front end while other markets do not show any stress (EUR, equities, volatility…). Here is a graph with German 2&5yr bond yields and inflation (we could have done this chart with Zew, IFO, PMI, you name it).
Next 3 coming weeks will be filled with political and macro news:
Euro inflation on February 28th
ECB on the 9th, Fed/BOE/BOJ on 16th March
Article 50 activation on 9/10th March
Dutch elections on 15th March
Trump fiscal plan announced around mid-March
ISM US on March 1st
Kind Regards.
More about:
La Française Allocation Share Class R
La Française Allocation Share Class I
La Française Allocation Share Class S
The information and material provided do not, by any means, represent advice, offers, solicitations or recommendations for investing in specific investments. All statements reflect the opinions of their authors at their publication date and do not constitute a contractual commitment on behalf of the management company. These assessments are subject to change without notice, within the prospectus' limitations, which is the only legally binding document. La Française Group declines liability in any form for any direct or indirect damage resulting from the use of this publication or the information that it contains. This publication may not be reproduced in full or in part, disseminated or distributed to any third party without the prior written consent of La Française Group.

La Française Allocation is a French UCITS in regards to the 2009/65/CE Directive. The Fund received AMF authorization on July 15th 2003 and was launched on July 31st 2003. The strategy changed as of July 19th 2012. Management company : La Française Asset Management – Paris – approved by the "Autorité des Marchés Financiers" under N GP97076 on July 1st, 1997.
For more information regarding the French regulatory authority - Autorité des Marchés Financiers (AMF) – please visit www.amf-france.org.www.amf-france.org.