FOMC : Tug-of-war should keep Fed patient
The FOMC will be held on Wednesday May 1st. This time, the Fed will neither update its economic forecasts nor its dot plot.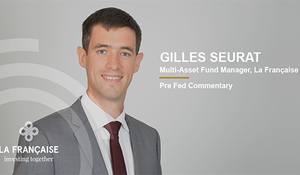 Since January, the Fed is in a "wait and see" mode and "patience" is their new moto. We do not expect any change to this stance, as there is a tug-of-war between growth and inflation.
Inflation is decreasing. On Monday, April 29, the PCE, the Fed's preferred gauge of inflation, came out below expectations at 1.49%. What's more, core PCE dropped to 1.55%, the lowest reading since September 2017. This disinflationary backdrop raises the question of whether the Fed policy isn't too restrictive. Chicago Fed President Charles Evans said mid-April that if they were to face 1.5% core inflation, they could contemplate policy easing.
On the other hand, no matter what skeptics say, growth is decent in the US. The Q1 2019 GDP report was released on Friday at +3.2% QoQ annualized vs +2.3% expected. The labor market is strong with the unemployment rate falling back to 3.8% and wages rising by 3.2% YoY. What's more, financial conditions eased since last meeting and therefore we think they will opt for status quo.
Disclaimer
This commentary is intended for professional investors within the meaning of MiFID II. It is provided for informational and educational purposes only and is not intended to serve as a forecast, research product or investment advice and should not be construed as such. It may not constitute investment advice or an offer, invitation or recommendation to invest in particular investments or to adopt any investment strategy. Past performance is not indicative of future performance. The opinions expressed by La Française Group are based on current market conditions and are subject to change without notice. These opinions may differ from those of other investment professionals. Published by La Française AM Finance Services, head office located at 128 boulevard Raspail, 75006 Paris, France, a company regulated by the Autorité de Contrôle Prudentiel as an investment services provider, no. 18673 X, a subsidiary of La Française. La Française Asset Management was approved by the AMF under no. GP97076 on 1 July 1997.