FOMC Meeting outcome: Will the average maturity of ongoing bond purchases be extended?
Please find below what we expect from the upcoming December 16 FOMC Meeting: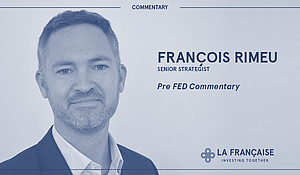 We expect the average maturity of ongoing bond purchases to be extended even if several regional bank presidents have recently called into question the need to take any further action to support the economy. This is a close call
We do not expect the FOMC to link the end of the asset purchases to any kind of event or timing. We note that some participants would like to indicate that Quantitative Easing is not here forever, but we think they will wait for more clarity on the fiscal and virus front before doing so.
We expect the SEP (Summary of Economic Projections) to indicate better growth and employment numbers in 2020 and 2021. We doubt the updated numbers will indicate meaningfully higher inflation figures.
We expect the "dot plot" to show that a few more participants could anticipate a hike before the end of 2023 but that the median participant will continue to expect no hike throughout the next three years.
Overall, we expect long term rates marginally lower and no change on the front part of curve.

Disclaimer
This commentary is intended for non-professional investors within the meaning of MiFID II. It is provided for informational and educational purposes only and is not intended to serve as a forecast, research product or investment advice and should not be construed as such. It may not constitute investment advice or an offer, invitation or recommendation to invest in particular investments or to adopt any investment strategy. Past performance is not indicative of future performance. The opinions expressed by La Française Group are based on current market conditions and are subject to change without notice. These opinions may differ from those of other investment professionals. Published by La Française AM Finance Services, head office located at 128 boulevard Raspail, 75006 Paris, France, a company regulated by the Autorité de Contrôle Prudentiel as an investment services provider, no. 18673 X, a subsidiary of La Française. La Française Asset Management was approved by the AMF under no. GP97076 on 1 July 1997.