FOMC expected to provide dovish message
We expect the Federal Open Market Committee to repeat the Fed's existing dovish message despite recent taper discussions.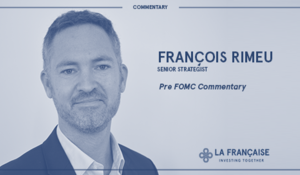 In our view, Mr. Powell will be very cautious as to how and when to manage the tapering topic after what happened in 2013.
Given the recent progress (resilient growth, rising vaccine distribution and fiscal stimulus) on one hand and the worsening public health situation on the other, the communication should be balanced and prudent. The FED will remain focused on reaching its long-term growth and inflation goals. Janet Yellen's appointment as US Treasury Secretary will probably help future discussions between the Federal Reserve and the government.
Lastly, the upcoming FOMC meeting should be a non-event with no new economic forecast and no update on the "dots plot". We anticipate no changes to the statement and the FED to continue asset purchases at the current pace, at least $80bn of Treasuries and $40bn of MBS per month.