Fixed income... The butterfly effect
There was a sudden return to risk aversion in May. Although the markets had not reacted much to the results of the Italian elections, a contagion effect finally had a significant impact on assets, especially bonds.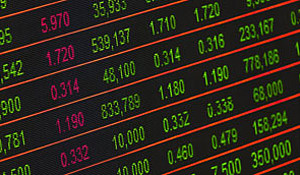 We held positions on short-term peripheral debt, which we kept throughout the period of stress: we aim to remain nimble on Italy as concerns arise and ease due to the difficulties that the government will have in implementing its programme.
The 10-year Bund lost up to 30 bp from its high in mid-May and was trading at 0.20%, benefiting from a flight to quality in the eurozone. It would seem logical, however, to now attribute a lower valuation to German yields (a reference point), in view of the potential, albeit limited, effect on eurozone growth due to a possible delay in the ECB announcing the end to its quantitative easing programme. But in a scenario that does not include a systemic issue in Italy, we are unlikely to see a significant change in the eurozone's economic trajectory, and indirectly, in ECB monetary policy. In a historical irony, the day after the sharp drop in the 10-year Bund yield to 0.20%, an inflation figure of 2.2% y/y was published on Wednesday in Germany, significantly higher than the 1.8% forecast. The level of core inflation seems way too low to us.
Even after the recent correction, oil in EUR has risen by 13% since the start of 2018, implying positive base effects over the entire year (if prices stabilise). 5-year inflation expectations are currently 1.45% in the eurozone: overall inflation should remain close to 2% until the summer, which has only been factored in by the markets to a very limited degree. In the USA, specific factors (telecoms price war, fall in the price of prescription drugs) had a negative impact on inflation in 2Q 2017, generating positive base effects for 2018. During the summer, with the USA in a trade war against the rest of the world and tensions on the country's labour market, annual inflation is likely to rise towards 3%, which should drive up inflation expectations from the current 2.1% on the 10-year maturity. We remain positive on US and European inflation breakevens.