First major Central bank after Fed to hike, despite low inflation.
After a quiet start this week, Wednesday was an interesting day: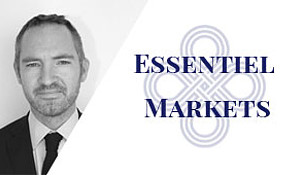 Janet Yellen had a dovish speech, she stressed that economic projections are highly uncertain. In particular, she said "there is uncertainty about when - and how much - inflation will respond to tightening resource utilization". This lack of confidence in inflation pushed US TNote 5 bps lower and propelled EM markets much higher


Bank of Canada held its committee and hiked as expected. They prepared markets in the previous weeks, but tone was even more hawkish than expected and that pushed CAD and Canadian yields higher. We think the move is very strong, especially given that inflation remains weak in Canada. We have therefore opened a short CAD/NOK, given that NOK did not react to an elevated inflation point.
All in all, global bond yields were a touch lower after the move higher in previous weeks. This move was driven by real yields. Equity markets exhibit a nice performance (+1.7% for Eurostoxx, +3.9% for MSCI EM).
EM foreign exchange is strong (TRY +1.3%, BRL +2.3%, MXN +1.7%). We keep our holdings in these currencies that exhibit a high carry in a context of falling inflation in Emerging markets. We like the trade even more because of the cheap valuation in real effective exchange rate.
We keep as well our Euro equities exposure (15%). The earnings season is coming up and should be a positive catalyst for this theme. We expect a solid 11% EPS growth.
This week, the main move was the short CAD/NOK.
More about:
La Française Allocation Share Class R
La Française Allocation Share Class I
La Française Allocation Share Class S
The information and material provided do not, by any means, represent advice, offers, solicitations or recommendations for investing in specific investments. All statements reflect the opinions of their authors at their publication date and do not constitute a contractual commitment on behalf of the management company. These assessments are subject to change without notice, within the prospectus' limitations, which is the only legally binding document. La Française Group declines liability in any form for any direct or indirect damage resulting from the use of this publication or the information that it contains. This publication may not be reproduced in full or in part, disseminated or distributed to any third party without the prior written consent of La Française Group.

La Française Allocation is a French UCITS in regards to the 2009/65/CE Directive. The Fund received AMF authorization on July 15th 2003 and was launched on July 31st 2003. The strategy changed as of July 19th 2012. Management company : La Française Asset Management – Paris – approved by the "Autorité des Marchés Financiers" under N GP97076 on July 1st, 1997.
For more information regarding the French regulatory authority - Autorité des Marchés Financiers (AMF) – please visit www.amf-france.org.www.amf-france.org.