FED's emergency rate cut
The FED delivered an emergency half-percentage point interest rate cut Tuesday in a bid to protect economic expansion from the threats of the coronavirus; it is the first emergency rate cut since October 2008.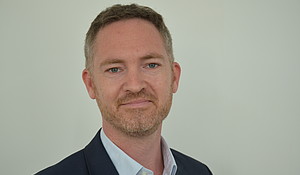 Our analysis is that this move is premature:
We are not yet capable of accurately estimating the impact of the coronavirus on the global economy. For the time being, the only worrying figure came from China with the Manufacturing PMI at 35. The other economic numbers are more or less in line with expectations and show no weakness.
Prior to the rate cut, financial conditions were tightening but markets were not collapsing, meaning that the FED could afford to wait for their meeting on March 18th to act and have more visibility.
Even if rates are higher in the US than in other developed countries, the FED does not have a lot of ammunition, so it should use it more carefully.
Additionally, last week central bankers were communicating that they were experiencing a supply shock and that the response should be fiscal and not monetary. And now, the FED has done just the opposite.
This action is a confirmation of what we learned in 2018: Mr. Powell is mainly driven by market pricing and the behavior of equity markets. We would be surprised if the Fed does not deliver what the market is now expecting on March 18th, which is another rate cut of 50bps.
The consequences are negative for the US Dollar, positive for emerging markets (but if we are heading to a global recession, it will not save them) and very positive for US rates.
Disclaimer
This commentary is intended for professional investors only within the meaning of MiFID II. It is provided for informational and educational purposes only and is not intended to serve as a forecast, research product or investment advice and should not be construed as such. It may not constitute investment advice or an offer, invitation or recommendation to invest in particular investments or to adopt any investment strategy. Past performance is not indicative of future performance. The opinions expressed by La Française Group are based on current market conditions and are subject to change without notice. These opinions may differ from those of other investment professionals. Published by La Française AM Finance Services, head office located at 128 boulevard Raspail, 75006 Paris, France, a company regulated by the Autorité de Contrôle Prudentiel as an investment services provider, no. 18673 X, a subsidiary of La Française. La Française Asset Management was approved by the AMF under no. GP97076 on 1 July 1997.