FED's cautious optimism: no rush to move, no specific guidance on tapering
The Federal Reserve (FED) is expected to maintain its dovish monetary policy stance at the Federal Open Market Committee (FOMC), April 27-28 meeting.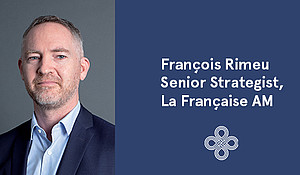 We expect the committee to upgrade its assessment of the current state of the economy after strong incoming data over past weeks (on employment and on sectors most adversely affected by the pandemic) and thanks to the acceleration of the pace of vaccinations.
That being said, we expect the Federal Reserve to stay behind the curve notably because of the level of uncertainty regarding the public health crisis. Chairman Powell will reiterate that members need to see "substantial further progress" on both employment and inflation before normalizing policy.
We do not expect the FED to change its communication or offer a guidance on the timing of the taper of their treasury & Agency mortgage-backed security (MBS) asset purchases before the second half of the year (June meeting at the earliest, most likely at Jackson Hole symposium in August). Mr. Powell will also emphasize that Quantitative Easing completion is a necessary condition before the Fed considers rate hikes.
All in all, we expect a more optimistic tone, but we do not think it will have a significant impact on markets except if Mr. Powell signals that the time to taper is approaching. But again, we do not see that happening at this meeting.

Disclaimer
This commentary is intended for non-professional investors within the meaning of MiFID II. It is provided for informational and educational purposes only and is not intended to serve as a forecast, research product or investment advice and should not be construed as such. It may not constitute investment advice or an offer, invitation or recommendation to invest in particular investments or to adopt any investment strategy. Past performance is not indicative of future performance. The opinions expressed by La Française Group are based on current market conditions and are subject to change without notice. These opinions may differ from those of other investment professionals. Published by La Française AM Finance Services, head office located at 128 boulevard Raspail, 75006 Paris, France, a company regulated by the Autorité de Contrôle Prudentiel as an investment services provider, no. 18673 X, a subsidiary of La Française. La Française Asset Management was approved by the AMF under no. GP97076 on 1 July 1997.