Expediting the development of solid-state batteries in Asia
By Gun Woo, Senior Analyst, JK Capital Management Ltd., a La Française group-member company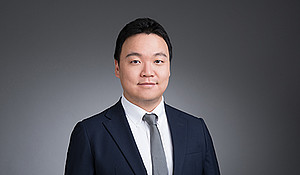 Last week (week starting May 3), during its earnings conference call, Murata, a Japanese electronic component maker, announced that it will begin mass-producing all-solid-state lithium-ion batteries, months ahead of its original plan. This is a surprising and amazing accomplishment as many experts expected the technology would take another 3 to 5 years before reaching a commercial stage.

Lithium-ion batteries are everywhere: in smartphones, notebooks, electric vehicles…. They are easy to recharge and have big energy density – they are way more efficient than nickel-cadmium rechargeable batteries that were used in the previous decade. In terms of energy density, nickel-cadmium was 100Wh/kg when lithium-ion is 300Wh/kg.

What Murata announced last week is the beginning of a new era in battery technology: the solid-state battery. Traditional lithium-ion batteries are filled with liquid electrolyte, a highly flammable compound which leads to explosive risks when a battery breaks open. This liquid electrolyte is expected to be replaced with a solid material which will allow batteries to become both smaller and safer.
The idea of developing solid-state lithium-ion batteries has been around for decades, but the technical barrier that consists in the lack of movement of lithium ions in a solid electrolyte made the application very difficult. However, after years of research, certain companies started to have breakthroughs. QuantumScape Corporation and Solid Power are some of the companies in the US that have attracted a lot of attention from carmakers including Volkswagen, BMW and Ford.

Certain Asian companies are also emerging as battery innovators. Murata Manufacturing from Japan is one of them. It is now expected to deliver its first commercial solid-state batteries later this year. Those will however be small in size and primarily used in wearable devices. Another company having had breakthroughs is Hitachi Zosen Corp, another Japanese company which recently announced that it was developing a solid-state battery for larger size applications including aerospace and industrial equipment. In China, Qingtao Energy seems to be leading the race. The start-up that was funded by Tsinghua University has deployed a solid-state battery production line in Kunshan, next to Shanghai, and has already unveiled a 300Wh/kg solid-state battery for electric vehicles. Their technology is planned to be commercialised by the end of 2022.

We see a lot of potential in this development and are excited to see it come about earlier than expected. Korean company Hansol Chemical, for example, is developing materials used in solid-state batteries and sells the electrode binder material that is used in all types of lithium-ion batteries.

The Taiwanese company Chroma ATE Inc. should also stand to benefit as it produces testing equipment for electric vehicle batteries. If the industry standard was to evolve from lithium-ion batteries to solid-state batteries, demand for Chroma's equipment would see a significant growth as it did when the transition towards liquid lithium-ion batteries took place.

The emergence of commercially viable solid-state batteries is a revolution that will transform the global electric vehicle landscape.

Informative Document for non-professional investors as defined by MIFID II. The information contained herein is issued by JK Capital Management Limited. It is provided for informational and educational purposes only and is not intended to serve as a forecast, research product or investment advice and should not be construed as such. The information and material provided herein do not in any case represent advice, an offer, a solicitation or a recommendation to invest in specific investments. To the best of its knowledge and belief, JK Capital Management Limited considers the information contained herein is accurate as at the date of publication. However, no warranty is given on the accuracy, adequacy or completeness of the information. Neither JK Capital Management Limited, nor its affiliates, directors and employees assumes any liabilities (including any third party liability) in respect of any errors or omissions on this report. The opinions expressed by the author are based on current market conditions and are subject to change without notice. These opinions may differ from those of other investment professionals. Under no circumstances should this information or any part of it be copied, reproduced or redistributed. Published by JK Capital Management Ltd. - a limited company - Rm 1101 Chinachem Tower, 34-37 Connaught Road Central - Hong Kong – company number AEP547 - regulated by the Securities and Futures Commission of Hong Kong.