Equity markets… Trade tensions are impacting results trends
Two months ago, we adopted a cautious stance on the European equity markets, in order to reduce our exposure as the first signs of a trade war began to appear. In addition to this tactical decision, our overall opinion on the upside for eurozone equities remained positive.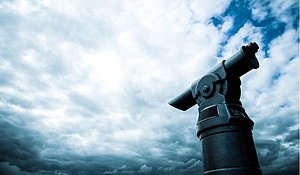 The eurozone economic indicators are pointing to a slowdown, but nonetheless remain compatible with a growth rate of above 2%. We are maintaining our cautious stance accordingly. Beyond the dent in consumption related to the rise in the oil price, this caution is justified by two more fundamental factors:
the stalling and effective slowdown of global trade

the associated risk of a downturn in investment
This combination could lead to much lower-than-expected eurozone growth, and belowforecast corporate earnings growth.
The US president has made a number of protectionist statements in recent months. We have now entered the implementation phase: since 1 June, imports from the EU, Mexico and Canada of steel and aluminium have been taxed at 25% and 10% respectively, generating retaliatory measures. Taxes on Chinese products with a potential cost of $35 billion came into effect on 6 July, and the Chinese government has promised to retaliate immediately with similar measures. Donald Trump is unlikely to leave it there, as he is threatening to add tariffs totalling $450 billion to Chinese goods (i.e. the vast majority of imports from China and $200 billion more than expected).
The biggest risk is clearly of an escalation and the move towards a trade war that would have a negative impact on international trade and growth growth. The risk to the US economy is also high. The States that voted for Trump in 2016 are vulnerable to protectionist measures. As such, the intensity and duration of the trade tensions could be influenced by voters. The markets are now factoring in the effects of US protectionism, and trade war risks are topping the list of investor concerns, after 20 years of "certainty" around global trade growth. There was a major correction on European markets last month, particularly those most exposed to global trade, such as Germany and Sweden. The same applies to the sectors most exposed to global trade, such as base materials, technology, manufacturing and automotive, which are posting falls. In the automotive sector – the latest target in Donald Trump's sights – uncertainties are likely to persist, despite the US ambassador to Germany saying that President Trump could suspend his threat to apply a 25% tariff on imports.
Our caution prior to the publication of 1H results this month (July) is more to do with the comments being made by business leaders on the effects of the rise in customs tariffs and their impact on investment, than the results themselves, which should generally be good. In June, Daimler lowered its guidance for 2018 to reflect the impact of trade tensions. ABB has also commented on the tensions, while Assa Abloy has accelerated its writedowns in China due to a slowdown in activity. Investors are already taking account of the trade war, and any developments will influence their positioning.