Equity Markets continue on their upward trend
This content is for professional investors only as defined by the MiFID.
Markets continued their way up, with the US leading the way (and trading at all-time highs) and emerging markets lagging.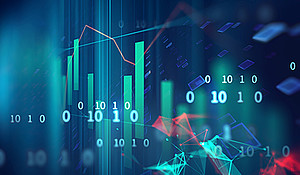 Due to partial profit taking and some jitters due to the slow vaccine rollout outside the US and the UK, the value rotation partially reversed as the Technology sector outperformed while Energy lagged (S&P +4.1%, Nasdaq +5.1%, MSCI ACWI +3.1%, Eurostoxx50 +1.2%, Stoxx600 + 1.4%, Nikkei +1.2%, MSCI China +0.3%)
Earnings season kicks off this week and companies have a lot to prove : Contrary to what we usually see, analysts have been continuously revising estimates up since the beginning of the year, highlighting an overall optimism on the recovery.
Disclaimer
This commentary is intended for non-professional investors within the meaning of MiFID II. It is provided for informational and educational purposes only and is not intended to serve as a forecast, research product or investment advice and should not be construed as such. It may not constitute investment advice or an offer, invitation or recommendation to invest in particular investments or to adopt any investment strategy. Past performance is not indicative of future performance. The opinions expressed by La Française Group are based on current market conditions and are subject to change without notice. These opinions may differ from those of other investment professionals. Published by La Française AM Finance Services, head office located at 128 boulevard Raspail, 75006 Paris, France, a company regulated by the Autorité de Contrôle Prudentiel as an investment services provider, no. 18673 X, a subsidiary of La Française. La Française Asset Management was approved by the AMF under no. GP97076 on 1 July 1997.