ECB says we will reach 2% inflation target… one day
ECB stroke us once more with a more dovish than expected stance.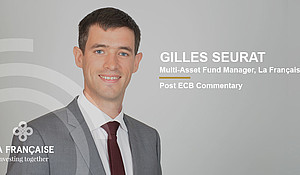 While downgrades to GDP and inflation outlook were anticipated by investors, the magnitude was much more significant than forecasted.
GDP growth for 2019, 2020 and 2021 was lowered to 1.1 (-0.6), 1.6 (-0.1), 1.5% (unchanged)

Inflation for 2019, 2020 and 2021 was lowered to 1.2 (-0.4), 1.5 (-0.2) and 1.6% (-0.2). This change is driven by a weaker outlook for core inflation (1.2, 1.4, 1.6 ie -0.2 each year).
The eye catching figure is the outlook for core inflation in 2021 at 1.6%. This is very far from ECB's objective at 2% and on top of all of that, ECB views downside risks to this outlook.

The board announced TLTROs and extended the forward guidance to the end of 2019. Rate hikes are postponed much further which is positive for carry strategies.