Crisis Drives Investable Behaviors
The coronavirus has impacted all of our lives, created new behaviors and shifted old patterns at work and at home, some of which will last even after the virus recedes. How can investors use these new trends to their potential advantage?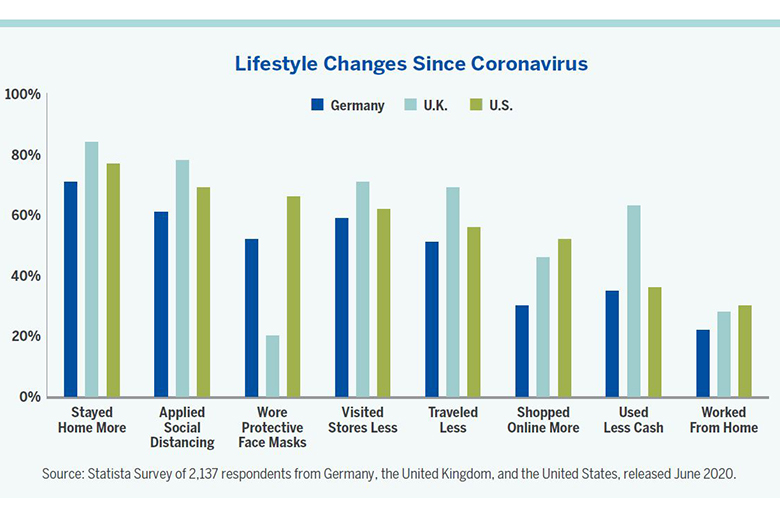 The chart demonstrates how various activities and habits have changed in three large economies since the start of the coronavirus pandemic. Respondents in Germany, the U.K. and the U.S. have clearly stayed at home more. They have also visited stores less, shopped online more and worked from home more.
Many of these new behaviors are investable. E-commerce, digital payments and cloud computing driven by work and entertainment at home are some of the areas that investors may wish to consider.
With e-commerce still a minority of total retail sales and cloud computing accounting for less than half of company workloads, we believe these trends may have much further to go even after the pandemic ends. Potential beneficiaries of their growth may include e-commerce platforms where small firms can sell products and vertically focused online retailers that concentrate their business in one area. Additionally, we believe digital payment providers and networks, as well as cloud computing platforms and their infrastructure providers, may potentially benefit.
Download Alger on The Money