Confirmation of the FED dovish bias: higher rates? No worries!
On March 17, we expect the FED to keep its dovish monetary policy bias in particular due to the substantial gap in the labor market.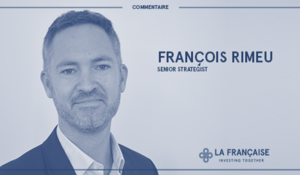 The Federal Open Market Committee (FOMC) is expected to reiterate that its current policy stance is appropriate.

The FED will continue to monitor financial conditions which remain easy. We do not believe that they will adopt any steps such as WAM (weighted average maturity) extension geared towards capping long-term yields. Hence, they will likely continue asset purchases at the current pace, at least $80bn of Treasuries and $40bn of mortgage-backed securities (MBS) per month
In the press conference, Chair Powell will also repeat that the FED is not worried about runaway inflation. He should also stay open to a more active reaction due to the already strong momentum in macro signals, the vaccination roll out and stimulus fiscal bills. Talks around adjustments to its asset purchase program will be the key subject. At this meeting, we believe the FOMC will emphasize tapering is still premature.
We expect the SEP (Summary of Economic Projections) to indicate better growth notably in 2021 (6% vs 4.2%). Inflation figures could also be revised slightly upwards, especially in 2022, with projections moving up from 1.9% to 2% in 2022 and from 2% to 2.1% in 2023.
On the "dot plot" side, we expect the majority of the committee members to position one hike in 2023 vs no hike in December. We do not think markets will overreact following this change considering how front-end pricing has turned hawkish since the FOMC last met.
All in all, we expect this meeting to be a confirmation of the FED's dovish bias, which could be slightly negative for longer maturity bonds.