Citywire Fixed Income Retreat, Hampshire Four Seasons, February 1 & 2, 2018
Fixed Income Strategy: Forget about the risk-free carry, focus on the premium!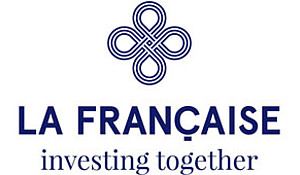 Prior to 2008, a government bond delivered a carry of between 3% and 4% with a volatility of around 5% and zero default risk. During that period, investors had a small but decent remuneration for a low level of risk. However, this has completely changed in today's extremely low interest environment.
Currently, fixed income investors have two options:
Invest in assets that no longer deliver sufficient yield.
Accept a higher level of risk with (or without!) the corresponding returns
At La Française, our solution to this dilemma is an unconstrained bond fund that seeks to offer the risk return profile of a pre-crisis government bond. We achieve this by combining a fundamental macroeconomic approach with an innovative quantitative model focused on term and risk premiums.
Fixed Income portfolio manager, Maud Minuit, will demonstrate how the combination of our macro views/in-house expertise and the search for more diversified performance drivers allows us to target an optimal fixed income asset allocation, that can generate potential performance with less sensitivity to interest rate levels.