China bucks the global trend by tightening its monetary policy
by Marcus Weston, Fixed Income Senior Portfolio Manager, JK Capital Management Ltd., a La Française group-member company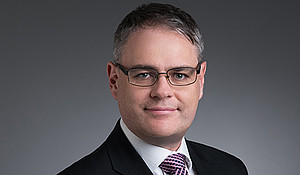 As global markets continue to nervously track rising commodity prices after the US released its blow out April inflation numbers last week (week of May 10), most governments and central banks appear to be showing much less concern. For now, it appears monetary and fiscal policies in most of the world's major developed economies will remain on the present expansionary course, at least until we see if the current inflation trend does indeed prove to be 'transitory' or not.

Once again, the notable exception remains China. Unsaddled with the headwind of uncontrolled virus outbreaks and related industrial lockdowns, China has been the first major country to tighten its post Covid financial policies. Last week, this was further emphasised after People's Bank of China released its April monthly lending and social financing statistics that not only showed a further decline in credit growth for the world's second largest economy, but a deceleration that exceeded market expectations. Bank loan growth saw an increase of RMB1.28trn that was well below consensus expectations of RMB1.56trn while the Aggregate Financing to the Real Economy (AFRE) which includes loans and bonds saw a net growth of RMB1.85trn (vs RMB2.25trn expectations). Consequently, China's M2 money supply came down from +9.4% YoY in March to +8.1% YoY in April. It is now back to the pre-Covid levels of 2018/19.

A credit slowdown has been well flagged. Indeed, China has been on a deleveraging path since 2018 and the reversal last year was only seen as temporary to deal with the initial effects of Covid. Nevertheless, the recent numbers indicate that the return to normalisation is coming faster than estimated. Looking closer into the figures, the recent slowdown in aggregate credit growth has mostly been driven by slower growth in domestic bond issuance which should not come as a significant surprise given the government's multiple announcements on tighter lending conditions in the SOE (state-owned enterprise) and property sectors.

Typically, aggressive policy tightening should raise some concerns in financial markets, particularly for risk assets like equities and High Yield debt which tend to be more sensitive to lending conditions. However, we believe the High Yield bond market's benign reaction to the data so far does indicate that investors are well prepared for this policy direction. China property bonds have already priced in the tighter lending policies in recent months after the introduction of the "Three-Red-Lines" rules last year. Given the fact that recent balance sheet data suggests this has driven a deleveraging push for many developers, this could prove to be a positive trend over the medium term for bondholders. It should also be remembered the monetary tightening is coming at a time of resilient economic growth in China. Indeed, the Caixin April composite PMI recorded a rebound to 54.7 in April (up from 53.1 in the previous month).

China is doing what most global central banks are still avoiding to do which is to tackle rising inflation early and head on. If global commodity price rises prove to be more lasting and less transitory, then China's asset markets could be well positioned to weather the oncoming market turbulence.
Sources: Bloomberg, Capital Economics

Disclaimer

Informative Document for non-professional investors as defined by MIFID II. The information contained herein is issued by JK Capital Management Limited. It is provided for informational and educational purposes only and is not intended to serve as a forecast, research product or investment advice and should not be construed as such. The information and material provided herein do not in any case represent advice, an offer, a solicitation or a recommendation to invest in specific investments. To the best of its knowledge and belief, JK Capital Management Limited considers the information contained herein is accurate as at the date of publication. However, no warranty is given on the accuracy, adequacy or completeness of the information. Neither JK Capital Management Limited, nor its affiliates, directors and employees assumes any liabilities (including any third party liability) in respect of any errors or omissions on this report. The opinions expressed by the author are based on current market conditions and are subject to change without notice. These opinions may differ from those of other investment professionals. Under no circumstances should this information or any part of it be copied, reproduced or redistributed. Published by JK Capital Management Ltd. - a limited company - Rm 1101 Chinachem Tower, 34-37 Connaught Road Central - Hong Kong – company number AEP547 - regulated by the Securities and Futures Commission of Hong Kong.