Cheaper than you think ?
Many investors now view stocks as relatively expensive because the often cited price-toearnings ratio is above historical averages. But we believe that viewpoint dismisses low interest rates.
World Equity Risk Premium Indicates Stocks Are Relatively Cheap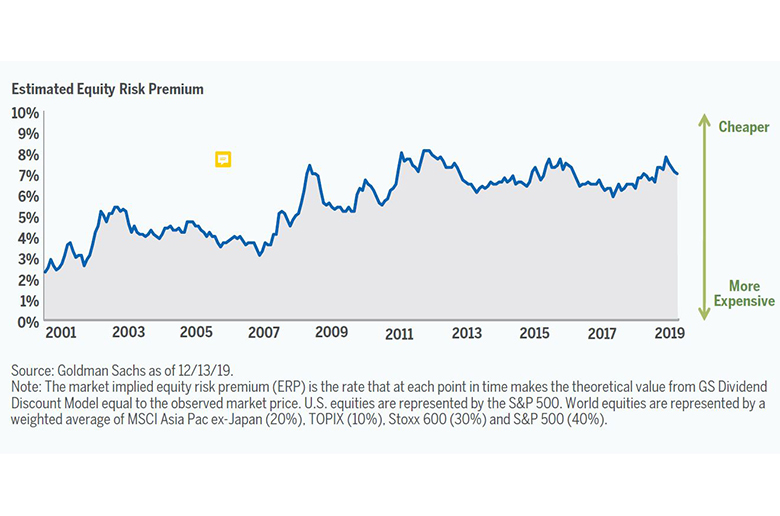 Low interest rates may be very impactful to valuations. One way to factor in interest rates is to look at the return demanded by investors above the risk-free rate, also known as the risk premium. The higher the risk premium demanded by investors, the cheaper stocks are, as indicated above.
Global equity risk premiums are close to the highest they have been in two decades, including the Global Financial Crisis. We believe this indicates that investors are demanding to be compensated handsomely for the risk they bear.
In our view, there are only three ways equity risk premiums can decline to more historically typical levels: 1) higher interest rates 2) higher stock prices 3) lower projected earnings. While higher interest rates and lower projected earnings are certainly risks, the current equity risk premium may make these risks worthwhile.
Download Alger On The Money