Central banks ? still the focus ?
Over the last week I've been asked what the monthly newsletter will be about, replying "the central banks of course!", with inevitably, the same reaction each time: "again??". Well, yes - the central banks are still the focus.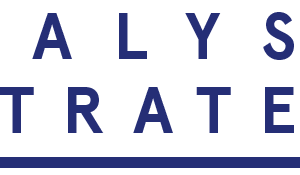 We could talk about North Korea, the Catalan referendum or the elections in Germany, but in the end, understanding what the central banks are up to is essential for an effective asset allocation.
So, what did the central banks do in September? The Bank of England surprised the market by adopting a much less accommodative stance due to persistently high inflation, which naturally triggered a sharp rise in short rates. Meanwhile, the Bank of Canada hiked rates for a second time, in another move the market had not anticipated. The last of the surprises to mention is that the US Federal Reserve did not seem particularly concerned by the disappointing inflation figures, calling them "temporary" and reaffirming that a rate hike in December was likely. In the end, only the ECB delivered a more accommodative message, although this can probably be attributed in large part to the strength of the euro.
Moreover, with the announcement of an outline for US tax reform, Federal Reserve balance sheet reduction and rumours of the appointment of Kevin Warsh as Fed chairman, it was not much of a surprise to see rates increasing by around 30bp in September. Since the macroeconomic data remain pretty good in Europe and the US, it is legitimate to ask if the stars are finally aligned for a more significant rate rise than we have become accustomed to. In answer to this question, we would tend to reply "not really"...
This is because inflation is still below central bank targets and on course to be negative in year-on-year terms by March 2018. Central bankers are therefore unlikely to accelerate the pace of rate hikes in six months' time. In Europe, the output gap remains very wide, with unemployment still considerably far off 2007 levels, which gives the ECB some time to gradually rein in its extremely accommodative policy. Lastly, the size of central bank balance sheets continues to increase (€19 trillion and counting...) and this liquidity has to be invested somewhere.

To download the october edition of Analysis & Strategy, please click here