Can fixed income still play its role as a safe haven?
For decades, investors have been used to managing their equity and bond allocations as two largely decorrelated asset types at times of market stress. Can this flight to quality approach still work in the current market environment, with central banks set to start shrinking their balance sheets in the coming months?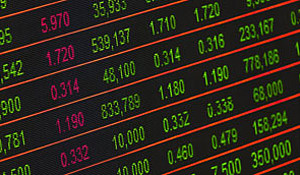 October was a particularly difficult month for the risk asset market, especially for equities.
At the same time, bond yields, regarded as risk-free, have hardly moved, barely reacting to current risk aversion. For example, between 3 October and 31 October, the S&P 500 shed 7.31%, while the US 10-year yield went from 3.18% to 3.14%. A similar movement was seen in the eurozone between 2 October and 1 November, with the Eurostoxx 50 falling 5.45% and the yield on the 10Y Bund edging down from 0.42% to 0.40%.
This trend marks a departure from the correction phases of recent years, as was also the case earlier in 2018, in February. The beginning of 2016 saw yields ease significantly, as did August 2015, not to mention the 2011-2012 period. In our view, these movements are certain to continue as long as the macroeconomic environment shows no sign of a significant downturn, which is something we do not foresee at present. And this is why:
After implementing unprecedented balance sheet expansion, the main central banks (Fed, ECB, BoJ and BoE) have embarked on a consolidation phase. The Fed has already started to shrink its balance sheet (by $50 billion per month), the ECB should bring QE to a close at the end of the year, and the BoJ has been reducing its asset purchases since the start of the year.
Inflation numbers, after disappointing continually over a number of years, are showing signs of strengthening. Wage pressures in particular are clearly starting to appear in some countries (US, Germany, UK), which is not unexpected given current employment trends; this should continue in the next few months.
The central banks' forward guidance has been increasingly precise in recent quarters in order to reduce uncertainty among the various financial players. On the other hand, it is difficult for the central banks to backtrack on their previous announcements. For instance, the ECB said it would phase out QE by the end of the year and implement a first rate hike in September/October 2019; it would take a significant change in the growth and inflation trajectories for this message to change. This short-term interest rate peg is naturally reflected in long rates, and prevents them from playing their role as a safe-haven security.