Best of Both Worlds?
This document is directed at investment professionals and qualified investors (as defined by MiFID/FCA regulations).
Here is a riddle for you: what grows faster in middle age than in its youth? We believe the answer is mid cap stocks. Mid cap companies have historically produced enviable results relative to younger/smaller cap companies (as well as more mature larger cap companies).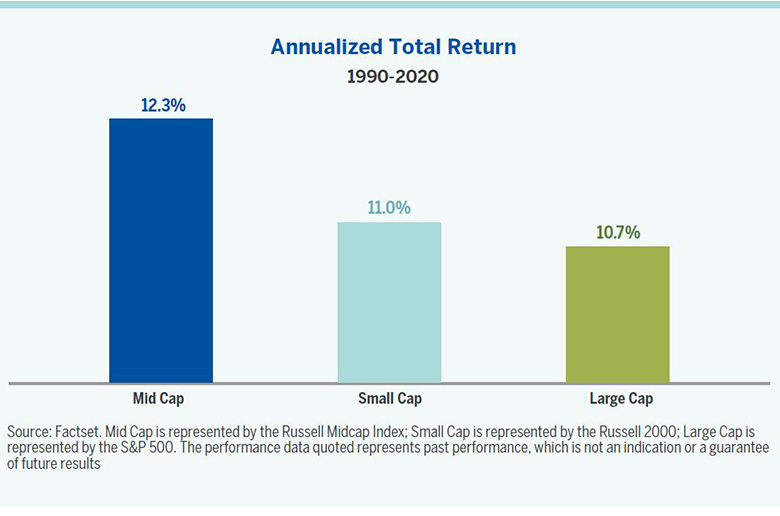 U.S. mid cap equities have significantly outperformed both large and small caps over the past several decades. We believe this may be because mid cap stocks are in the "sweet spot." They are beyond the perils of infancy because they may have more seasoned management teams and proven business models yet still are small enough to have more robust revenue growth than large caps.
In our view, the middle of the equity capitalization spectrum is a fertile place for active managers compared to the large end when considering its higher active share (87% vs. 73%)1 and scarcer analyst coverage (11 per stock vs. 21)2. This has historically resulted in higher alpha.
With mid cap stocks comprising less than one-eighth of U.S. mutual fund and ETF equity exposure, according to Morningstar data, investors may want to consider adding to what may potentially be an investing sweet spot.
1 eVestment.
2 FactSet.
Download Alger on The Money