At its lowest level since 2010... Immediate reaction of stressed markets
This week's figure is quite easy to find: 38 000 job creations in May in the US. This is significantly below market expectations and at the lowest level since 2010. Market reaction is very logical: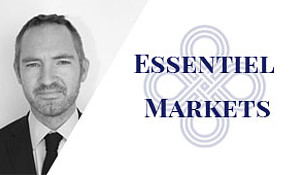 Very strong rally in fixed income markets (US, but Euro as well)
Slump in the Dollar (especially vs Euro and Yen)
And a negative impact on equities (mostly Euro and Japanese markets)
March and April job creations have been revised downwards as well. Unemployment rate goes down to 4.7% but it is merely the result of a reduction in the participation rate. The only positive figure is wage growth, stable at 2.5%. There are specific elements to be taken into account (including large strikes at Verizon that artificially lowers the figure by approximately 40 000 jobs) but the global outcome is definitely disappointing.
We expected a slowdown in job creations because of the heavy drop in the unemployment rate which reflects that economy is close to full employment. However, this figure is way below equilibrium level (job creations needed to keep a steady unemployment rate) estimated at 100k.
Other events this week:
Brexit fears are back thanks to poor polls
ECB with very little new information
ISM manufacturing was decent but ISM Services was a clear disappointment in the US
Chinese data was in line
Notable events for next week:
Janet Yellen – Fed chairman - will be on the wires on Monday. Her speech on monetary policy will be key for understanding Fed future moves in the coming months
Many Chinese figures (trade balance, FX reserves, new loans)
And obviously and as always Brexit polls
La Française's Essentiel Markets brings you an insightful analysis of the latest financial news by François Rimeu, Head of Total Return at La Française Asset Management.