As the US electoral campaign heats up, more market volatility to be expected
by Fabrice Jacob, CEO JK Capital Management Ltd., a La Française group-member company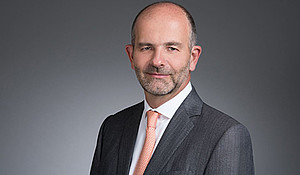 Is Donald Trump a paper tiger? This is the growing sentiment in Asia as we are witnessing his daily diatribe against the Chinese government which looks more and more like an electoral strategy to defeat Joe Biden in November than anything else. The growing aggressivity towards China, which contrasts strikingly with a lack of reaction by Beijing makes us wonder what action Trump can take against China that would hurt China enough to make it yield to Trump's requests? And by the way, what is Trump asking from China? It is far from being clear, other than reforming its political system which, obviously, is wishful thinking.

One action taken in May targeted Huawei. However, the sanctions taken against Huawei had been flagged well in advance to the point that the company had plenty of time to stock up the US chips it needs to produce 5G telecom equipment. Given the damages that China and the US can do to each other if China was to react to the Huawei sanctions by banning all exports to China of US chips, we believe an agreement will likely be reached before Huawei runs out of US supplies. The fact that Huawei's chip maker TSMC announced on the same day that it would build a $12bn fab in Arizona to manufacture chips, including most likely chips destined to Huawei, is not a coincidence. Beijing had threatened for months to roll out a list of "unreliable entities", i.e. US companies that it was prepared to blacklist from China, and used state-controlled newspapers to whisper the names of Boeing, Apple, Cisco and Qualcomm.

Facing adversity from the US administration, China's strategy is, interestingly, to adopt an open-arm policy towards US corporates. Indeed, US Foreign Direct Investments (FDI) into China are quite systematically approved and have remained remarkably stable at approximately USD15bn every year. A good example is Tesla that opened in October last year its USD5bn Shanghai factory with substantial financial incentives provided by the Shanghai municipality. On the other hand, Chinese FDI unsurprisingly collapsed from USD46bn in 2017 to USD5bn in 2019.

On the Hong Kong issue for which Beijing decided this month to promulgate a National Security law, the reaction of the Trump administration was also very vociferous, but lacking substance. Punishing Hong Kong, where 1200 American companies operate, and its 7 million inhabitants who, if anything, are more victims than perpetrators would miss Trump's real target that is China. And hitting directly at China could backfire on the US should China take actions against US interests on its soil. In other words, China is not Iran or North Korea. China and the US need each other more than they ever did, which is the reason why we do not subscribe to the theory widely spread by media these days of a new Cold War between the two countries.

If Trump wanted to inflict real pain on China, there is, in our view, only one decision to make: Cut off all Chinese banks from the US dollar system. This would have a catastrophic impact on China and the Chinese economy, and it would most likely trigger a global crisis, if not a real war. As long as Washington hard-liners do not even mention this "nuclear" option, we see the ongoing anti-China rhetoric as nothing more than electoral gesturing.

In other words, between now and November, we anticipate more and more such noise and market volatility as the US electoral campaign heats up. Nevertheless, the geopolitical context is not going to influence our bottom-up investment approach, nor will it distract us from the macroeconomic analysis we do of each country within our universe. And on that front, the post-COVID recovery is underway. Car sales in China in April were up 4.4% YoY in April and are expected to have grown by double-digit in May. Property sales in April were only down 2.1% YoY in volume, basically back to their level a year ago. During the annual National People's Congress China announced a RMB4tn fiscal stimulus package that will bring the total financial package to approximately 4% of GDP, roughly similar to what it had been during the Global Financial Crisis of 2009. In his closing speech Li Keqiang, China's premier made it clear that monetary stimulus was to be expected through cuts in interest rates and acceleration of credit growth. Large banks are requested by the Central government to lend 40% more this year to small and medium enterprises than they did last year.

Outside of China we saw interest rates cut in May by 25bps in Korea (down to 0.50%) and by 40bps in India (down to 4%). We were surprised by the Indonesian Central bank's decision to keep its interest rates unchanged at 4.5% despite the impact COVID-19 is having on the economy. This was perhaps the reason behind the strong rebound of the rupiah. The currency gained 3.3% against the USD in May, bringing its gain over the past two months to 10.7%.
Source of Figures: Bloomberg

Informative Document for non-professional investors as defined by MIFID II. The information contained herein is issued by JK Capital Management Limited. It is provided for informational and educational purposes only and is not intended to serve as a forecast, research product or investment advice and should not be construed as such. The information and material provided herein do not in any case represent advice, an offer, a solicitation or a recommendation to invest in specific investments. To the best of its knowledge and belief, JK Capital Management Limited considers the information contained herein is accurate as at the date of publication. However, no warranty is given on the accuracy, adequacy or completeness of the information. Neither JK Capital Management Limited, nor its affiliates, directors and employees assumes any liabilities (including any third party liability) in respect of any errors or omissions on this report. JK Capital Management Ltd. is a limited company regulated by the Securities and Futures Commission of Hong Kong, with its registered office at Rm 1101 Chinachem Tower, 34-37 Connaught Road Central, Hong Kong.