As expected, the Federal Reserve increases its rate driven by strong macroeconomic data. Our insight:
Fed hiked as widely planed, with a dovish speech. Consequently US bond yields and the dollar went down.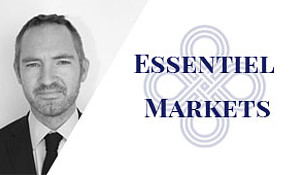 This hike happens in a positive macro context but we must mention however there is a slight divergence between robust soft data (ISM and other leading indicators) and weaker hard data (like Industrial production, which measures what really happened in the previous months). For instance, Atlanta Fed publishes a Q1 GDP estimate based on data that was released in 2017, and the latest estimate was close to 1%, way below market expectations. Investors could therefore well be disappointed in the coming months, without mentioning uncertainties related to Mr. Trump.
Another hot topic is US debt ceiling. The latter was reached this week, which means the US cannot increase their debt without asking permission to congress. They have cash and other ways to pay bills until June, but this could become again a market issue in the coming months. Mr. Trump must get this limit extended, which should not be impossible since Republicans have a majority; however they will probably make sure debt does not goes through the roof. Yet, Mr. Trump's program requires much larger debt. Here again, there is room for deception, and surprisingly this issue has not been discussed much.
Bank of England surprised markets slightly; no change in policy but wording was much hawker than expected.
Dutch elections have in the end been a non-event, with a very low score from anti-Euro party. It is a good piece of news even though there was no impact on OAT/Bund spread.
Last, we note some hawkish comments from an ECB member that weigh on Euro yields and Crude oil continued to drop at the beginning of the week. It stabilized since and comments from Saudi Arabia are constructive. We think the 14% plunge in the last two weeks should be over.