Are fears of a trade war realistic? by François Rimeu, Head of Multi Asset – Senior Strategist at La Française.
Fears that a wave of protectionism could lead to a fully fledged trade war are growing in financial markets. Are these fears realistic? We have tried to answer several questions: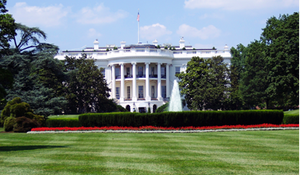 1. What lies behind the US president's announcements? Economic or political motives? We tend toward the political for several reasons.
a. Protectionism was a campaign promise, pitched directly to voters. The measures taken (in aluminium, steel, etc.) seek directly to benefit states which voted for Trump and which constitute his electoral base.
b. Midterm elections are 6 months away. The timing is thus perfect to score a political victory which will bolster his image as a deal maker.
c. It has been empirically shown that protectionist barriers do not substantially reduce trade deficits.
2. Do the announced measures threaten the global growth scenario? For the moment, the answer is no.
a. Steel and aluminium make up just 2% of US imports. Any impact will therefore be marginal.
b. The tariffs announced by the US and China on USD 50bn of imports represent around 0.1% of their respective GDP. We can estimate the impact on corporate profits at around 1%.
3. Historically, what has been the impact of trade tensions and what has been the outcome?
a. 1981: The US imposed a "voluntary" reduction on Japanese car exports. The average sale price of vehicles rose but sales volume fell and salaries stagnated (see Brookings Institute, 1987). In the end, the impact was marginally bearish on growth and inflation until the quotas were lifted. No gain in productivity or competitiveness was observed in the US auto industry.
b. 2002: The US imposed a 30% tariff on steel imports. The impact on production prices was brief but significant, which may be explained by the fact that there were no exemptions at the time. These taxes were rapidly removed amid fears of reprisals from the European Union. Here, too, the impact on growth seems to have been marginal.
4. How do markets react empirically?
Protectionist fears usually have a risk-off impact on markets, at least when first introduced, with poor visibility and expectations of lower growth. Such fears generally tend to dissipate as negotiations move forward and estimates show an impact that is often weaker than markets feared. If the market impact is ultimately in most cases fairly modest, the phase of volatility may last some time, from weeks to months.
We can, of course, not be certain about future Sino-US relations. However, based on the historical record, the likeliest scenario in our view seems to be a phase of volatile negotiations, which should come to an end once the desired political ends are achieved. This will then allow markets to return to "normal", if there is still such a thing as "normal"!
Important:
Promotional document aimed at professional investors. The content of this document does not constitute an offer or solicitation to invest, nor investment advice nor a recommendation to make any specific investment. The opinions expressed by La Française are based on current market conditions and subject to change without notice. Opinions may differ from those of other investment professionals. Published by La Française AM Finance Services, head office, 128, boulevard Raspail, 75006 Paris, France, licensed by the Autorité de Contrôle Prudentiel as an investment services provider, no. 18673 X, subsidiary of La Française.