All Fed speakers seem to agree on a rate hike coming fairly soon, supported by positive macro data
This week was marked by the reduction in political stress around French elections and by Fed speakers preparing markets for a hike on March 15th.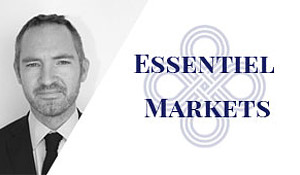 Dear all,
Markets want Fillon, Juppé or Macron as president, and polls are going into this direction with Le Pen odds getting toppish. In a nutshell, elections are no longer a major issue and Bund/OAT spread is coming back below 60bps.
Regarding the Fed, following additional positive macroeconomic data (ISM manufacturing at 57.7 and ISM non-manufacturing at 57.6), all speakers on the air before the blackout period had a hawkish tone, in order to prepare markets for a hike. Even usual doves leant towards a hike. In short, barring a cataclysm in the next 10 days, the Fed will hike.
On the data side, we had Eurozone countries inflation prints which show headline higher, reaching 2% for the first time since 2013. Nevertheless, core inflation remains weak at 0.9%. ECB will publish its new macroeconomic forecasts during its meeting on March 9th. Even if they will probably revise upward their 2017 forecasts, weak core inflation should make them keep a neutral stance. US Core PCE (Fed's favorite inflation indicator) came out stable at 1.7%. Last, activity data out of China was slightly above expectations, which helps markets keep a positive mood.
The only slight deception was on the political side with no precision from President Trump during his long awaited speech. For the moment, markets continue to buy his promises but time could come when "buy the rumor, sell the fact" materializes.
In the next 15 days were are awaiting:
ECB: Slightly hawkish. Speech will confirm the pickup in European growth and macroeconomic forecasts should be revised upwards. Probably no major announcement before French elections, keeping in mind that core inflation is still low on top of that.
Fed: Hike is priced in, we are waiting for the speech to see whether we head for 3 or 4 hikes this year. We lean on the "data dependent" side, waiting for clarity on D. Trump policies.
Bank of England: Here again, probably " wait and see " before article 50 activation and the beginning of talks with EU. Macro data continues to be on the strong side but less so than at the end of 2016. Markets keep a very bearish stance on the UK, this week was no different with US vs UK spread moving from 121 to 130bps.
Kinds Regards.
More about:
La Française Allocation Share Class R
La Française Allocation Share Class I
La Française Allocation Share Class S
The information and material provided do not, by any means, represent advice, offers, solicitations or recommendations for investing in specific investments. All statements reflect the opinions of their authors at their publication date and do not constitute a contractual commitment on behalf of the management company. These assessments are subject to change without notice, within the prospectus' limitations, which is the only legally binding document. La Française Group declines liability in any form for any direct or indirect damage resulting from the use of this publication or the information that it contains. This publication may not be reproduced in full or in part, disseminated or distributed to any third party without the prior written consent of La Française Group.

La Française Allocation is a French UCITS in regards to the 2009/65/CE Directive. The Fund received AMF authorization on July 15th 2003 and was launched on July 31st 2003. The strategy changed as of July 19th 2012. Management company : La Française Asset Management – Paris – approved by the "Autorité des Marchés Financiers" under N GP97076 on July 1st, 1997.
For more information regarding the French regulatory authority - Autorité des Marchés Financiers (AMF) – please visit www.amf-france.org.www.amf-france.org.