Alger on the Money – What Goes Down Must Go Up
The percentage of active-fund assets outperforming the S&P 500 moves in cycles with outperformance recently hitting a trough. There are reasons to expect improvement.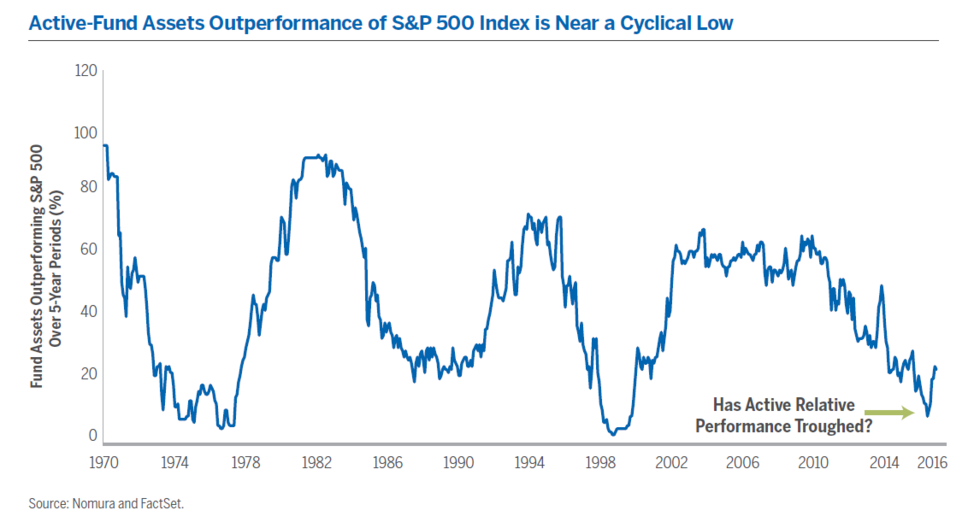 Active performance relative to passive looks to have bottomed out and may be moving higher as it has done several times in the past.
Given that the economic cycle is in a more mature phase, macroeconomic factors should give way to more stock-specific drivers of return.
This should lower correlations among equities (see March 15, 2017, Alger On the Money) and increase return dispersion, allowing stock pickers to perform better relative to their passive benchmarks.