A vital sign for healthcare
Current discount plus growth potential creates opportunity
The underperforming Healthcare sector is likely poised for a turnaround. The last time the sector's valuation discount to the market was this wide, it outperformed the S&P 500 bu over 700 basis points annually over the subsequent five years.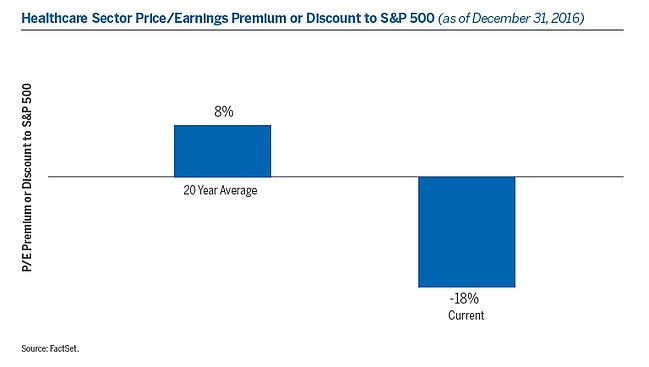 The last time the current discount was this large was early 2011. However, the sector may now be propelled upward by tailwinds. Under the new administration, the likelihood of new legislation controlling the pricing of drugs and healthcare services is severely diminished.

Within the Healthcare sector, innovation in drug discovery and development offers attractive investment opportunities including drug makers and the companies that service them— those that sell tools, materials, or software.

There will be an increased need for services with an aging population that requires more medical care.