A very difficult mission to complete…
The upcoming June 19th FED meeting could be difficult.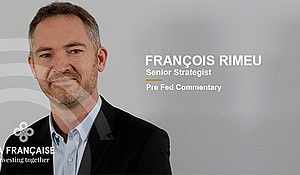 Markets are pricing in a dovish stance so the FED will have to be careful not to disappoint while simultaneously leaving enough latitude in the event of positive news flows concerning the ongoing Trade War. And if we base our analysis on past meetings and how Mr. Powell has held the pressure previously, this mission is going to be a difficult one to complete. Here is what you should have in mind:
Growth momentum is slowing, and inflation remains below target (and will remain below target until year end). Growth and inflation forecasts could be slightly revised downward by the Fed but it won't be this meeting's focus.
Trade tensions are still very much alive but could also decrease significantly during the G20 on June 26-28th.
The market is already pricing a full rate cut in July and almost three rate cuts before year end. With an economy growing around 2.5% this year and financial conditions showing no stress, it could be difficult for Mr. Powell to argue for such an easing bias.
We think the 2019 median dot will be lowered but will remain far from what the market is pricing, which is only one cut at year end.
Mr. Powell has plenty of room to disappoint and he has not been the easiest chairman to read to say the least. We acknowledge that uncertainty is high, and we will reduce our risk budget before the event, especially given the moves we saw on fixed income markets following Draghi's speech in Sintra.