A time for politics
Having already covered the various stages that finally enabled Italy's political classes to form a government (Flash of 30 May 2018), we won't repeat ourselves here. The situation now seems to have stabilised, at least for the short term, and we would highlight the following factors: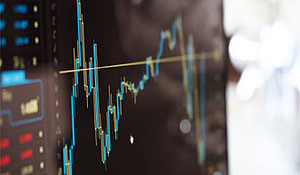 - The two parties in the coalition, the Five Star Movement and the League, are not talking about leaving the eurozone. They have criticised it as dysfunctional, but they were not elected on a pledge to ditch the euro
- Surveys show that a large majority of Italians want to stay in the eurozone (around twothirds)
- The constitutional reform adopted in 2012 prohibits a referendum on eurozone membership
For all these reasons, we do not envisage a scenario in which Italy leaves the eurozone. That being said, it should be borne in mind that the new government's economic programme will almost certainly lead to some difficult discussions with the European authorities in the coming months. So no systemic risk, but no appetite either for long-dated Italian securities, which are likely to remain volatile.
Moreover, this European sovereign crisis is taking place in a context of growth, which although less dynamic than at end-2017, remains steady in most developed countries. It is also worth noting the strength of US growth. In this favourable environment, it will be interesting to observe the moves of the central banks with inflation picking up, impacted by the positive base effects from commodities as well as labour market tensions in some countries. The three main central bank committees meet in June, and they will have further opportunities for discussion in Sintra on 18 June.

We should also mention, though not for the first time, the latent trade war that is ongoing between the USA and the rest of the world. Beyond the systematic smokescreen, Donald Trump's announcements are having a waning effect on the financial markets, but that does not mean that this state of affairs will continue in the medium term. This explains our fairly cautious positioning on the equity markets, which nonetheless showed remarkable resilience in May.
Lastly, we think we should take advantage of May's period of volatility to reaffirm some of our main convictions. Accordingly, we have increased our positions on inflation breakevens and our short positions on core inflation. We have also slightly increased our positions on subordinated bank debt, mainly on short-dated securities.