A Small Opportunity
This document is directed at investment professionals and qualified investors (as defined by MiFID/FCA regulations)
We highlighted the opportunity in small caps in a previous Alger On the Money called Small Caps for the Recovery in the spring of 2020, noting that small caps historically tend to outperform as the economy emerges from recessions. That scenario has transpired with the Russell 2000 outperforming the S&P 500 by 20% since the piece was published on May 13 through the end of last year, but is there more room to run in small caps?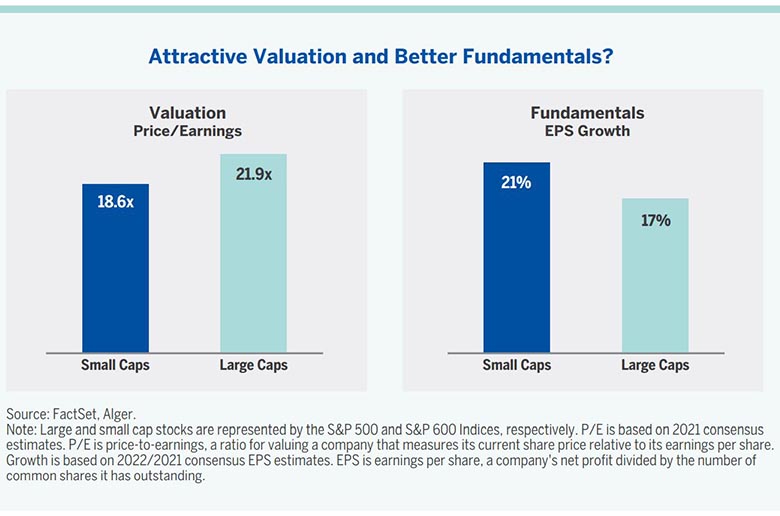 Small cap stocks historically traded at a price-to-earnings premium to their large cap cousins.This makes sense to us, given that small cap stocks typically grow faster. However, recently U.S. small cap equities have traded at an unusual discount to large capitalization U.S. stocks.
This valuation anomaly comes even though small cap company earnings are expected to grow faster than large cap earnings in both 2021 and 2022.
50 years of history demonstrated that the small size factor has generated nearly 1% of annual outperformance.
We believe this setup may help correct the past several years of underperformance of the small size factor.
Download Alger on The Money