A positive surprise and a reassuring figure for investors after a major disappointment in may
Markets are clearly balanced!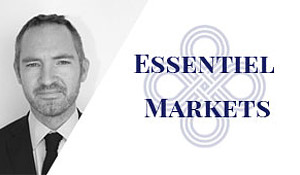 On the one hand, we see potential systemic risks:
Europeans banks (Italian, but also German banks) are facing serious issues with non-performing loan that would need to be recapitalized. The problem is that European rules do not allow it anymore and that bond holders have to be impacted first. This could potentially lead to a revival of the 2011-2012 banking crisis and European authorities cannot really afford it. This is a political game between the Italian Prime Minister Matteo Renzi and the German Chancellor Angela Merkel. We should see the conclusion to this in the course of July. A worst case scenario is unlikely because the risk is too high, but volatility will remain strong and timing is unclear.
We have seen the first consequence of the Brexit this week with property funds gating investors in the british following massive redemption ; and obviously, people are already thinking about what happened in 2007-2008… Could there be some contagion? It is possible even though it is not really surprising to observe real estate funds with low liquidity. Not our base case, but possible.
On the other hand, macroeconomic data continue to surprise:
ISM Manufacturing? Very good.
ISM non-Manufacturing? Very good.
Chinese data ? Reassuring, no hard landing.
Jobs report in the US today (highly anticipated after the disappointing figure last month)? A lot higher than market expectations (even if revisions were negative and wages inflation below consensus).
To sum it up, everything is fine on the macroeconomic side, as least until the Brexit.
Markets appears to be a bit lost, volatile and don't know how to read central banks. One year ago, with job report figures as we had today, US rates would have been up 10bps at least. This year, they are almost unchanged.
Looking ahead, a few events could have a significant impact:
Start of the earnings season next week in the US
Central bank meetings at the end of the month
European discussions about banking issues but also on a potential QE modification
Brexit, again, with elections coming (Theresa May seems to be leading) and maybe other consequences on the financial markets
Finally, we note that the Chinese currency has been depreciating slowly over the last weeks. The magnitude of the move is similar to what we saw in August last year and January this year, but in a more linear way. Markets are not worried, we haven't seen any capital outflows, but still…
La Française's Essentiel Markets brings you an insightful analysis of the latest financial news by François Rimeu, Head of Total Return at La Française Asset Management.