To the Rescue
During recessions, real personal income typically declines or stagnates. But during the current recession, U.S. personal income has risen. What is driving this and what are the implications?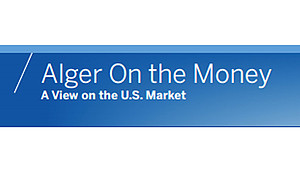 Despite a Severe Recession, Income Has Risen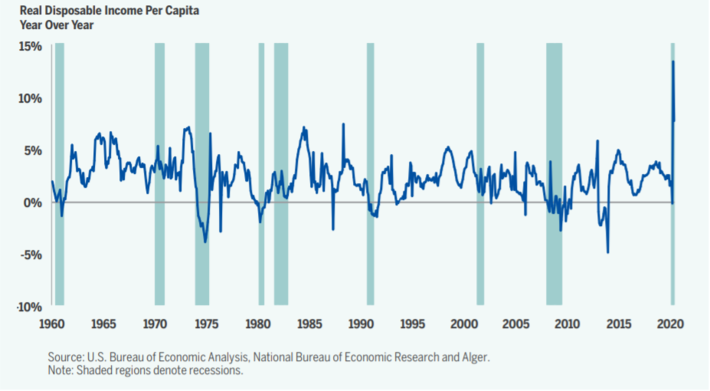 Recessions have historically been marked by weakening income. During the Global Financial Crisis, U.S. real disposable personal income per capita fell nearly 1% over a year and a half. However, during the current recession, it has risen a robust 6%.
The growth in income has been driven by unprecedented fiscal stimulus. Government social benefits have surged, adding over $2 trillion in annualized income to U.S. pocketbooks. This has easily offset the less than $1 trillion-decline in wages and salaries.
Real personal income per capita is typically a good economic benchmark because as people earn more, they spend more and vice versa. However, many consumers have not spent the government assistance they recently received. That may be due to the economy having been shut down. As a result, the savings rate, which was 8% last year, jumped to an average of 28% in April and May.
We believe the increase in personal income and the savings rate bodes well for future consumption. Given that consumption is over two thirds of U.S. economic activity, this data lays the foundation for a potentially significant rebound in GDP in the coming months.
Download Alger On The Money