The Germany-based investment center of La Française for rule-based and systematic investments
La Française Asset Management GmbH, founded in 1991 under German law, is specialized in systematic and forecast-free investment strategies. With our rule-based processes, our objective is two-fold: to exploit market opportunities and to minimize incurred risks.

To this end, our investment team uses a "trend phase model" and implements an "equities equilibrium" approach. Our sister firm, Veritas Institutional, developed an in-house model, Risk@Work, that is capable of defining floor limits and mitigating potential losses. Additionally, our Quality Value Model is used to structure our stock selection process.

Managing assets according to defined rules
Much of the success of our multi-asset fund range can be attributed to Risk@Work, a model that simulates loss scenarios, that will not be exceeded at any time, with a probability of 99.9999 percent (1:1 million). This state-of-the-art risk measurement of the floor limit resembles a safety net designed to protect investors from a free fall during periods of high market volatility. If the security price rises by a defined value since beginning of the year, the floor limit is adjusted. Thus, the profits achieved so far are also covered by the capital protection concept.
Our trend phase model and further safety systems like the Börsenampel complement the concept. Hence, a timely exit from the stock market can avoid large and prolonged loss phases.
Using opportunities without making predictions – with our stock selection model
We also adopt a structured approach when selecting stocks for our European, real estate equity and infrastructure funds as well as the equity component of our multi-asset funds. Our Quality Value Model identifies securities that are highly profitable and have a favourable valuation. In addition, purely quantitative criteria for trend stability, low risk and sustainability (ESG criteria) are used. Thus, stocks that have survived stormy markets with relative low volatility are preferred. The objective is to construct portfolios that deliver potentially high returns with relatively low volatility.
More than 90 recognized prizes and prestigious awards attest to the quality of our investment solutions and the quality of our investment team.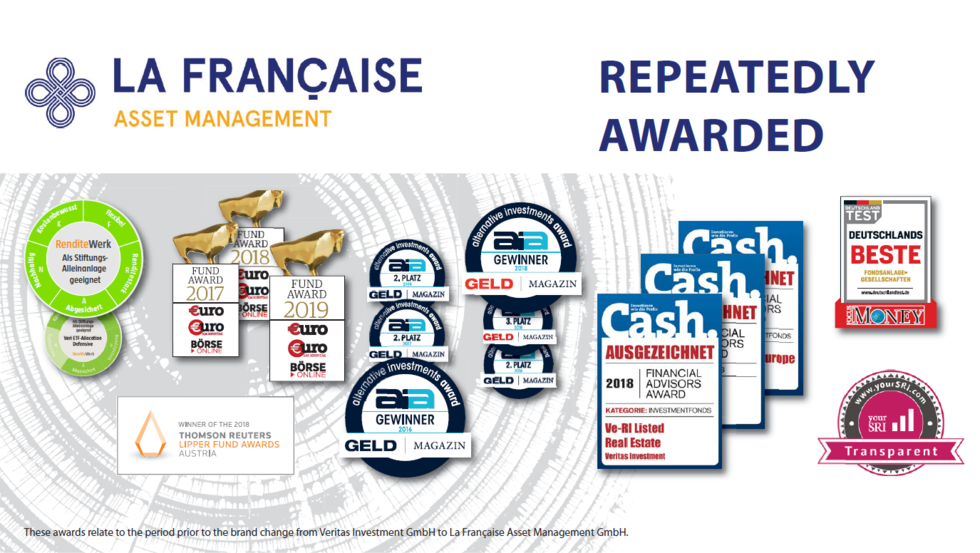 Portfolio managers
Our specialists for rule-based investments
Christian Riemann

Director Fund Management

Christian Riemann

Director Fund Management

Chris Jakobiak

Fund Manager

Chris Jakobiak

Fund Manager

Marcus Russ

Head of Fund Management

Marcus Russ

Head of Fund Management
La Française Asset Management GmbH